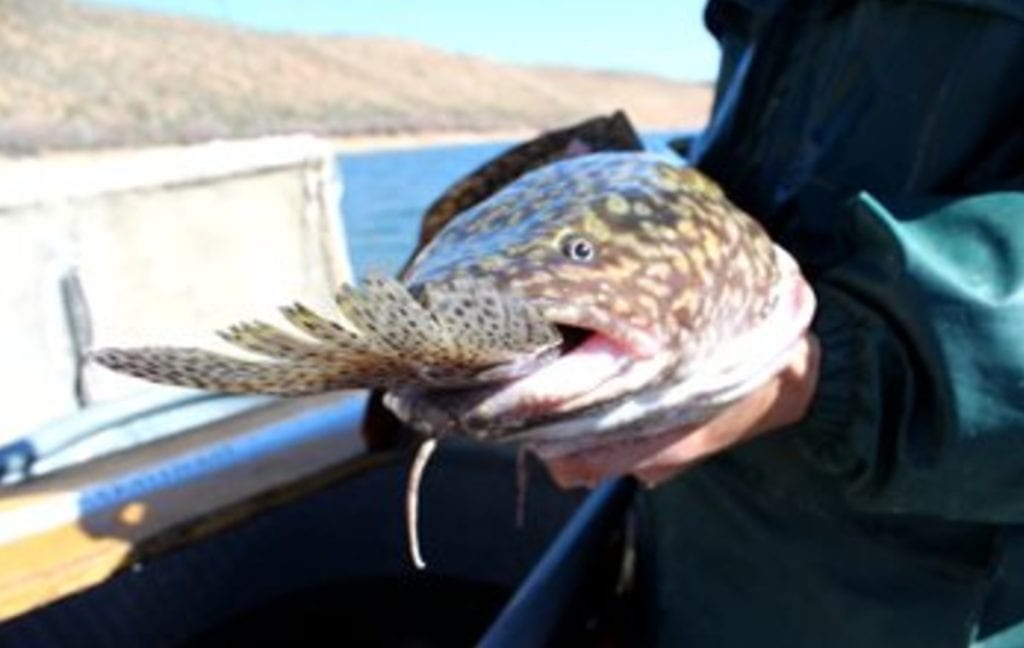 [ad_1]
CASPER, Wyoming. – The Wyoming Game and Fish Department said Thursday it will take action over the next two weeks to remove non-native species from Big Sandy River and Reservoir in an effort to conserve and restore native suckers at Flannelmouth and Bluehead.
The department spent two and a half months collecting as many native suckers from a 56-mile stretch of Big Sandy Reservoir to treat the water with chemicals to kill non-native species.
The river and reservoir will be treated with a chemical called rotenone which is lethal to fish. Game and Fish says the chemical is naturally occurring and is found in the seeds and stems of certain plant species.
The article continues below …
Although the chemical kills fish and other "gillless animals" in low concentrations, the ministry says the chemical poses no risk to wildlife, livestock, pets or people.
"It has been used by government agencies to kill fish in rivers and lakes in the United States since 1952," says Game and Fish.
The Big Sandy River is the primary habitat for native Flannel and Bluehead Suckers. Once the non-native black suckers, red suckers and burbot are killed, the native species will be reintroduced to the river and reservoir.
Non-native discards are of concern as they may hybridize with native species or consume native fish.
"The reservoir is being treated to eliminate a large source of non-native fish, particularly the illegally introduced burbot," Game and Fish said. "Black suckers and burbot considerably reduce the fishing potential of the reservoir: black suckers capture the majority of the resources in the reservoir and burbot consume trout. Sport fishing in the reservoir will benefit from their elimination.
Game and Fish says its efforts to conserve and restore Flannelmouth and Bluehead suckers have continued since the early 2000s.
Game and Fish said Green River area fisheries biologist John Walrath, a fisheries biologist, can understand why some people question the use of time and money spent on sucker and chub conservation. natives, but says efforts are being made in response to calls for federal protection. wildlife species.
"Flannel and blue-headed sucker populations have declined in Arizona, Colorado, Nevada, New Mexico, Utah and Wyoming," Walrath said. "The six states have developed a range-wide conservation agreement and strategy to ensure the persistence of populations of Blue-headed Sucker and Flannel Sucker throughout their range. distribution. We believe that as fisheries managers, we must remain proactive in the management of these two species to avoid them being the subject of an application for listing under the Federal Endangered Species Act. of disappearance. We don't want these native fish to be endangered, let alone extinct. "
Stories related to Oil City News:
[ad_2]