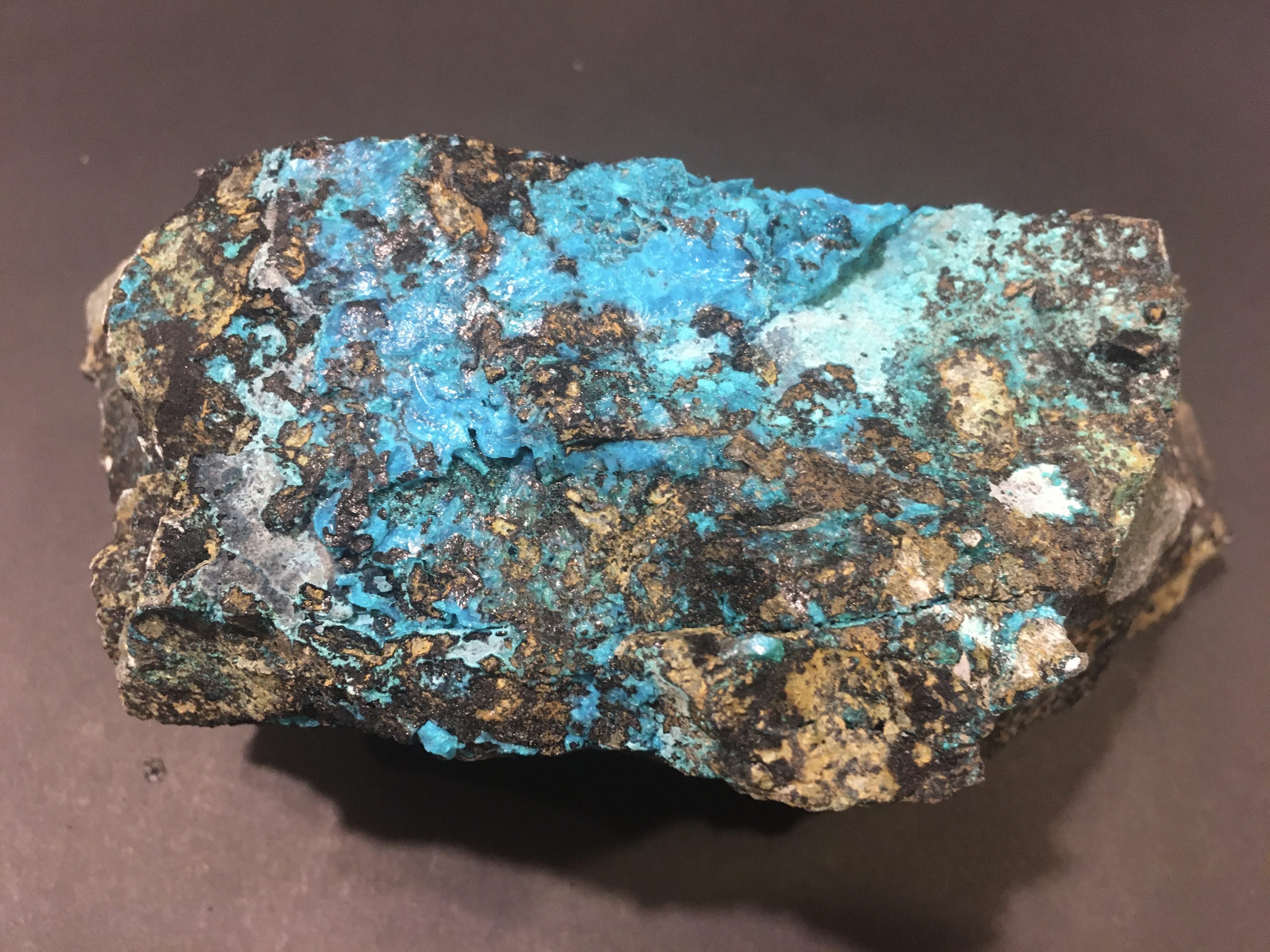 Add to your collection or help someone start their collection at the WNC Geology Club's fifth annual Gems, Minerals and Fossil Sale which will be held from 2 p.m. to 6 p.m. on Friday, December 3 in room 329 of the Bristlecone Building on the Carson City campus.
Learning will not stop between the end of the fall semester and the start of the spring semester at Western Nevada College.
The winter semester offers students the opportunity to take accelerated online courses in three and five week increments for full credit.
Register now for five-week courses that start December 20 and end January 21, and three-week courses that start January 3 and end January 21. Check out the winter semester courses at wnc.edu/class-schedule/.
These accelerated online courses give students the opportunity to catch up on their units to graduate on time or advance in their fields of study.
The five week online courses offered are:
• General biology for non-majors (BIOL 100)
• Introduction to cell and molecular biology (BIOL 190)
• The modern world (CH 202)
• Introduction to special education (EDU 203)
• Composition I (ENG 101)
• Composition II (ENG 102)
• Introduction to environmental sciences (ENV 101)
• Investigation of the Constitutional History of the United States (HIST 111)
• Foundations of college mathematics (MATH 120)
• Organizational behavior (MGT 323)
• Precomputation I (MATH 126)
• Principles of sociology (SOC 101)
If you want to wait until the holidays are over, WNC is offering three-week courses starting January 3.
• Visual foundations (ART 100)
• Appreciation of art (ART 160)
• Ancient and medieval cultures (CH 201)
• European civilization until 1648 (HIST 105)
• Introduction to Information Systems (IS 101)
Register for the spring semester
There are several advantages to registering early for the winter semester and the spring semester.
New students can apply for admission and find out about other pre-registration requirements at wnc.edu/starthere.
To preview spring classes, go to wnc.edu/class-schedule. WNC offers more online options, including open enrollment courses that allow students to start the semester up to nine weeks late and work at their own pace to complete a course.
WNC requires vaccines for all in-person classes starting in the spring semester. All students must complete the vaccination form at https://www.wnc.edu/student-vaccine-form/.
Apply for the 2022-23 Foundation scholarships and 2021-22 William N. Pennington CTE scholarships at wnc.edu/scholarship.
If you need help preparing for the spring semester, make an appointment with Counseling Services at 775-445-3267 or counseling@wnc.edu ..

Driver's ed is back and better than ever
Suzanne Pipho, educator and experienced WNC employee, will lead WNC's takeover of a driver education course through its continuing education program.
"I have two teenagers," said Suzanne. "I find that if I ask them about an important topic, rather than lecture them with the information, they are more engaged and they also realize that they don't have all the answers. Rather than saying, "You should always wear your seat belt!" I will ask them, "Why is it important to always wear your seat belt?" Can you give me 5 or more reasons? ' "
The course is offered during the winter holidays from December 27 to 31 from 8 a.m. to 2:30 p.m. daily with a half-hour lunch break. The cost is $ 50.
"Our program is meant to engage students, so that they do more than hear the information – they actually learn it," said Lauren Slemenda, WNC Continuing Education Coordinator. "Students will interact with each other and with the instructor by playing games designed to reinforce lessons, and parents will receive daily summaries of what their student has learned that day so they can help put the emphasis on. emphasis on information at home and while driving. "
Having learned to drive from his eldest son, Pipho devotes himself to teaching other children to drive in a classroom. She encourages parents and guardians to actively participate in this course by reviewing the daily documents with the student.
Pipho plans to have students complete handouts and quizzes, interact in small group activities, simulate driving situations in role play activities, and complete an obstacle course to simulate different situations and driving conditions.
Pipho's passion for the subject also comes from a personal place: she experienced the loss of an older sister, Larissa, in a car accident when she was 3 years old. She wants to help families avoid this terrible experience.
The instruction will include guest speakers from the Carson City Sheriff's Department, DMV, and Nevada Department of Transportation who will provide valuable information on safe driving. The course will end with the presentation of certificates of completion and a "bonus" session offering parents tips for driving practice. This course meets NAC 389.568 requirements for 30 hours of classroom driving training for students under 18.
For more information and to register your child, visit wnc.edu/driver-education.

Wildcat teaches how to run a book drive for kids and teens
Participate in Western Nevada College's Wildcat Teach book drive through December 10. New or lightly used children's and youth books are collected for distribution to families, teachers and local librarians at an event on campus on December 13.
Drop boxes are located at Starbucks stores in Carson City, Dayton, Minden and Gardnerville, as well as at WNC's Reynolds and Bristlecone buildings.
For more information, contact Sarah Lobsinger at 775-445-4427.

The sale of the geology club will raise scholarship funds
The public can start or develop a geology collection by attending the Fifth Annual Western Nevada College's Geology Club Gems, Minerals and Fossil Sale which runs from 2 p.m. to 6 p.m. on Friday, December 3 in Room 329 of the Bristlecone building over the town of Carson. Campus.
"We have specimens of rocks, minerals, fossils, gems and seashells from all over the world," said Winnie Kortemeier, professor of geosciences at the WNC, advising the club, who estimates that more than 1,000 samples will be part of. sales.
New for this year's sale is an extensive collection of seashells and fossils, as well as showy copper ore from Nevada.
Kortemeier said the sale is important to the club to help establish a scholarship for students interested in geosciences.

Ranked fundraising is a good deal
The Classified Council of Western Nevada College offers another opportunity to satisfy your sweet tooth: the Winter Vacation Fundraiser with See's Candies, which runs through December 3.
Order and pay online to help the Classifieds Council fundraise for its events. To place your order, use the QR code or go to wnc.edu/classified-fundraiser to access the See's Candies order link.
Free shipping is available for orders over $ 70.