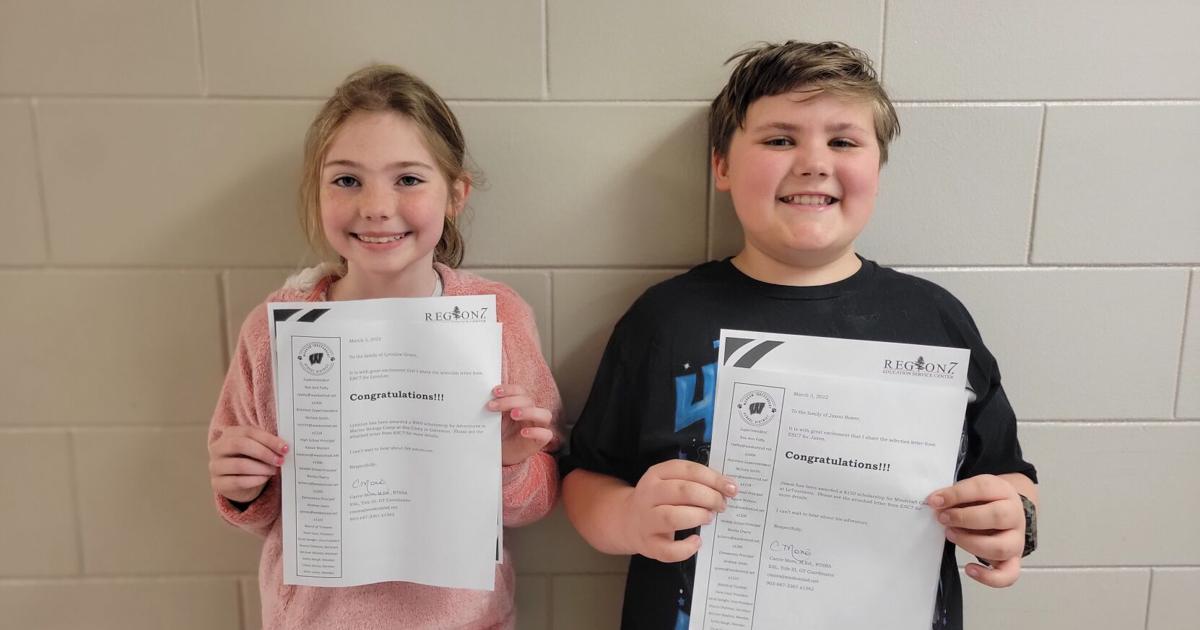 WASKOM – Two Waskom ISD Elementary students from the Gifted and Talented program have been selected to receive Region 7 Educational Services Center scholarships to pay for enrollment in the GT summer camp of their choice.
"I am so proud that LynnLee and Jaxon are receiving G/T Summer Scholarships. Both of these students work hard to excel on our campus. They are valued members of our campus community and contribute positively to their classrooms. They both deserve the awards. I look forward to hearing about your summer camp experiences. I know you will represent our campus and our district well. Well done," Waskom Elementary Principal Andrew Jones said.
Jaxon Bower received a $150 scholarship to attend the Minecraft camp at LeTourneau University in Longview. In his application, Jaxon said he was creative and loved building things. Minecraft will allow him to use his imagination to create new structures. He would like to create and build (real things) one day. He is excited to learn new things about Minecraft and make new friends who have the same interests as him.
LynnLee Green received a $960 scholarship to attend the Adventures in Marine Biology marine camp in Galveston. On her application, LynnLee said, "I enjoy visiting aquariums, reading books, watching animal shows and meeting new people. This camp will help me learn more about marine biology and prepare me to become a future marine biologist.
LynnLee's mother, Jenny Green, said LynnLee has always been infatuated with marine life. She's been saying for three years that marine biology is what she'd like to do with her life and she can't think of a better way to feed her spirit than a camp centered on what she loves.
Jaxon and LynnLee GT teacher Carrie Moro said, "I am thrilled with the opportunities these scholarships will provide for our students and look forward to hearing about their adventures. Waskom ISD is grateful to ESC 7 for providing our students with this opportunity/experience.
Waskom Elementary vice-principal Lauren Boone agreed.
"I'm incredibly proud of LynnLee and Jaxon for receiving scholarships for the summer camps they selected," she said. "They are both very creative, leaders at Waskom Elementary School, and well deserving of this opportunity. I'm excited to see how they can use their talents and what they learn from these camps to grow as students. and gifted and talented learners.