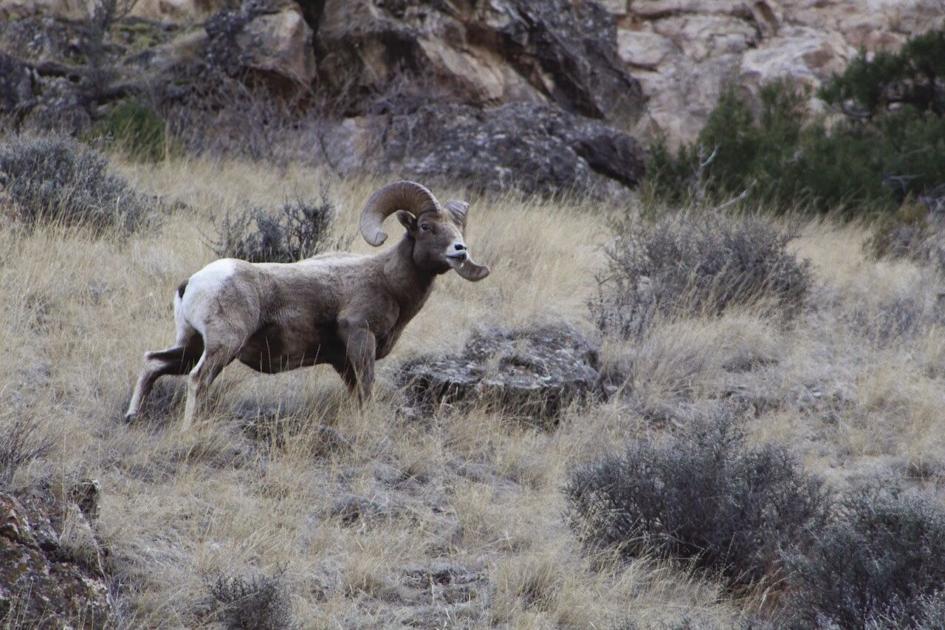 [ad_1]
JACKSON – An interagency collective of biologists recommends that 21,233 acres of high-quality winter habitat in the Teton Range be off-limits to humans to help an endangered and declining herd of bighorn sheep make a comeback.
If the recommendations are followed and accepted, a new area slightly smaller than the National Elk Refuge would be closed to cross-country skiing and human presence generally during the winter months. These areas are fragmented, occurring sporadically around the range.
In fact, the suggested closures were also designed with skiing in mind: 95% of "high value ski areas" identified through a collaborative community process would remain open. Yet at the same time, the suggested protections would also permanently preserve much of the Teton Range sheep's winter habitat – terrain they could give up if shared with skiers.
"It would protect half of the bighorn sheep's habitat," Wyoming Game and Fish Department wildlife biologist Aly Courtemanch told the Jackson Hole Daily.
Designating closures on only half of the high-quality habitat, she added, may not seem like a lot.
"But in fact a lot of the areas that we don't offer as habitat are areas where it's really inaccessible to recreate," Courtemnch said. "So we don't think it's necessary to close these areas."
The new winter closures aren't the only recommendations that emerged from a long planning process led by a Teton Range Bighorn Sheep Task Force. This group also recommended that land managers in Grand Teton National Park designate specific travel routes, where split skiers and snowboarders would be limited to a skin trail traversing important sheep habitat set aside to reach terrain. ski area open. Another strategy endorsed in the task force's 100-page report includes stepping up education on how ski touring influences the bighorn sheep. As an example, they recommend adding signage at the top of popular ski lines like the Banana Couloir.
Courtemanch studied how bighorn sheep and off-piste skiers interact in the Tetons for his graduate degree at the University of Wyoming from 2008.
[ad_2]