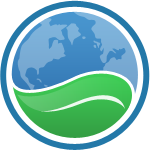 ZimmCast
ZimmCast 701 – A view from above with Syngenta Crop Protection
In this week's program, I will share interviews with Syngenta management at the company's media summit.
In the program, I will share my conversation with Vern Hawkins, President, Syngenta Crop Protection, LLC, followed by Jeff Cecil, Head of North American Crop Protection Marketing. Vern will discuss a "Top View" and then Jeff will discuss "Syngenta CP Innovation and the Economics of Agronomy".
I hope you like it and thank you for listening.
Categories
Archives