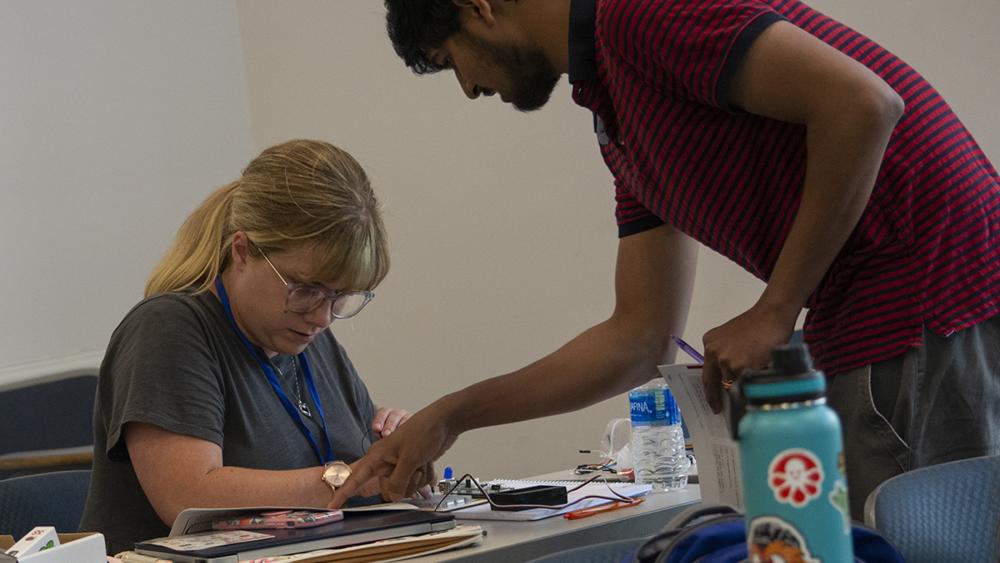 Throughout the week, teachers from the Harrisburg area, and as far away as Rhode Island, participated in activities such as learning about automating hydroponic systems and growing and selecting plant tissue. .
At the start of the week, teachers learned the basics of coding as Attaluri, assistant professor of mechanical engineering, and representatives from Intermediate Unit Tuscarora 11 helped them learn how to set up automated hydroponic systems – a technology that has been around for a while but facilitates a huge job market.
"Next generation jobs will be very different," Attaluri said. "These little new age skills are important."
Students need active learning, he said, and the workshop helps teachers narrow down complex projects so they can be implemented in classrooms.
Eric Yoder, educational technology coordinator at Tuscarora Intermediate Unit 11, said the workshop was timely because new science standards being implemented in Pennsylvania emphasize hands-on learning and scientific practices.
Jigar Patel, Innovation and Special Projects Coordinator at Intermediate Unit, noted that the workshop combines several disciplines – computer science, mathematics, engineering and biology.
"It shows the interdisciplinary nature of what the real world looks like," he said.