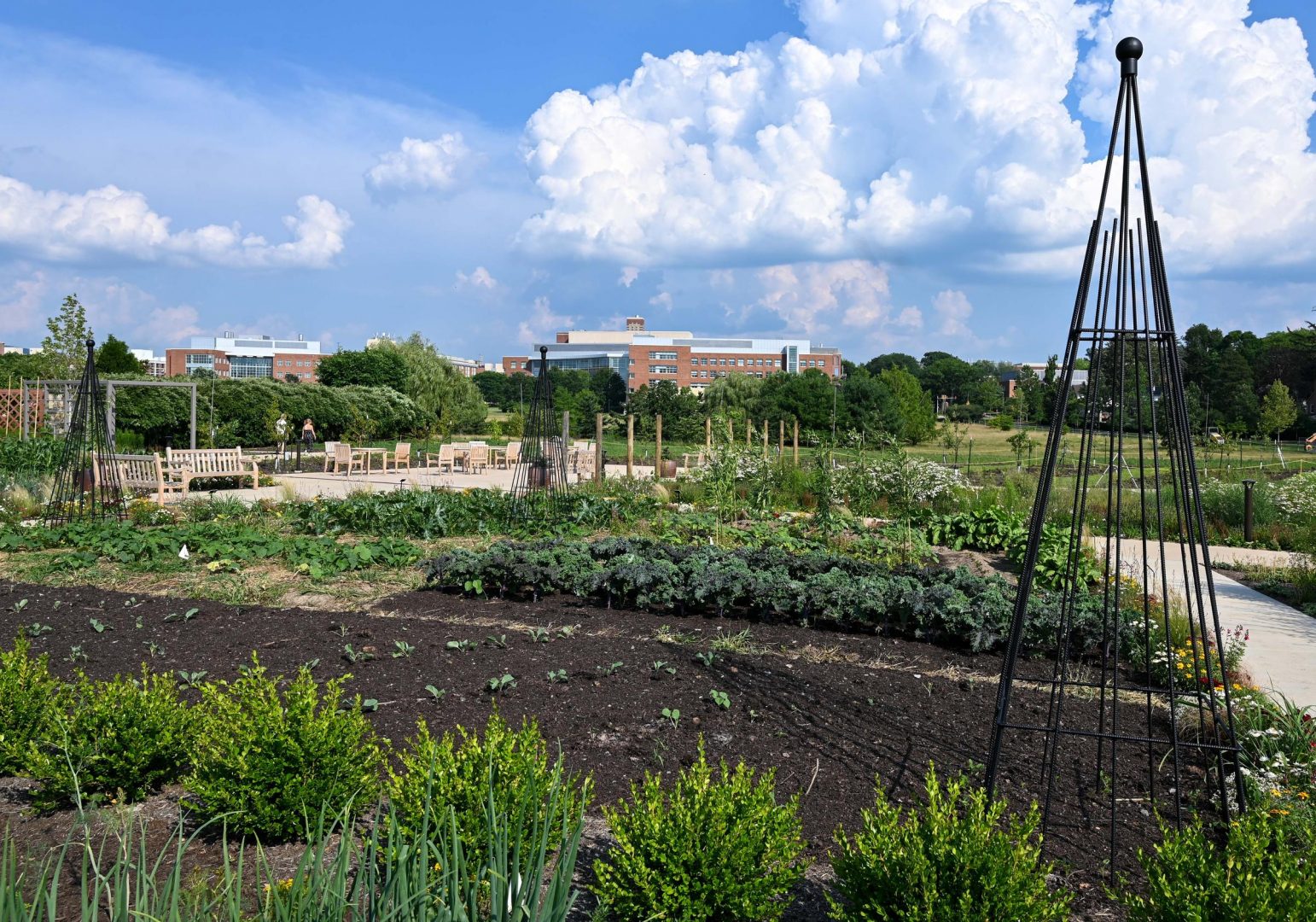 (State College) – The Penn State Arboretum opened its long-awaited pollinator and bird garden to the public on Monday after nearly two years of construction.
The addition of 3 acres, a decade in the making, increases the Arboretum's HO Smith Botanical Gardens by 60%.
Forest biologist Kim Steiner, founding director of the Arboretum, retired Wednesday after nearly 50 years at Penn State. He spent his last day in the garden and hopes you too.
"You can just walk around here and enjoy the plants and features, ponds, etc.," Steiner said. "Or you can take a close look at what's going on with the flowers, bees and butterflies, etc., and really get down to it. "
Among the novelties of the Pollinator and the Bird Garden are several "bee hotels" which aim to attract pollinators with nesting sites.
Birds should feel at home thanks to the birdbaths, feeders and nesting boxes in the garden. Two dead Table Mountain pines were harvested and mounted to also serve as perches.
The garden has more than 140,000 plants scattered over its land. Shari Edelson, Arboretum's director of operations, said more than 620 volunteers have helped plant them throughout the spring and summer.
The Pollinator and Bird Garden is located entirely within the HO Smith Botanical Gardens in the Arboretum at the corner of East Park Avenue and Bigler Road. See this map for the full garden layout.
The Arboretum is open daily from dawn to dusk. Visitors do not need to pay for admission or parking.