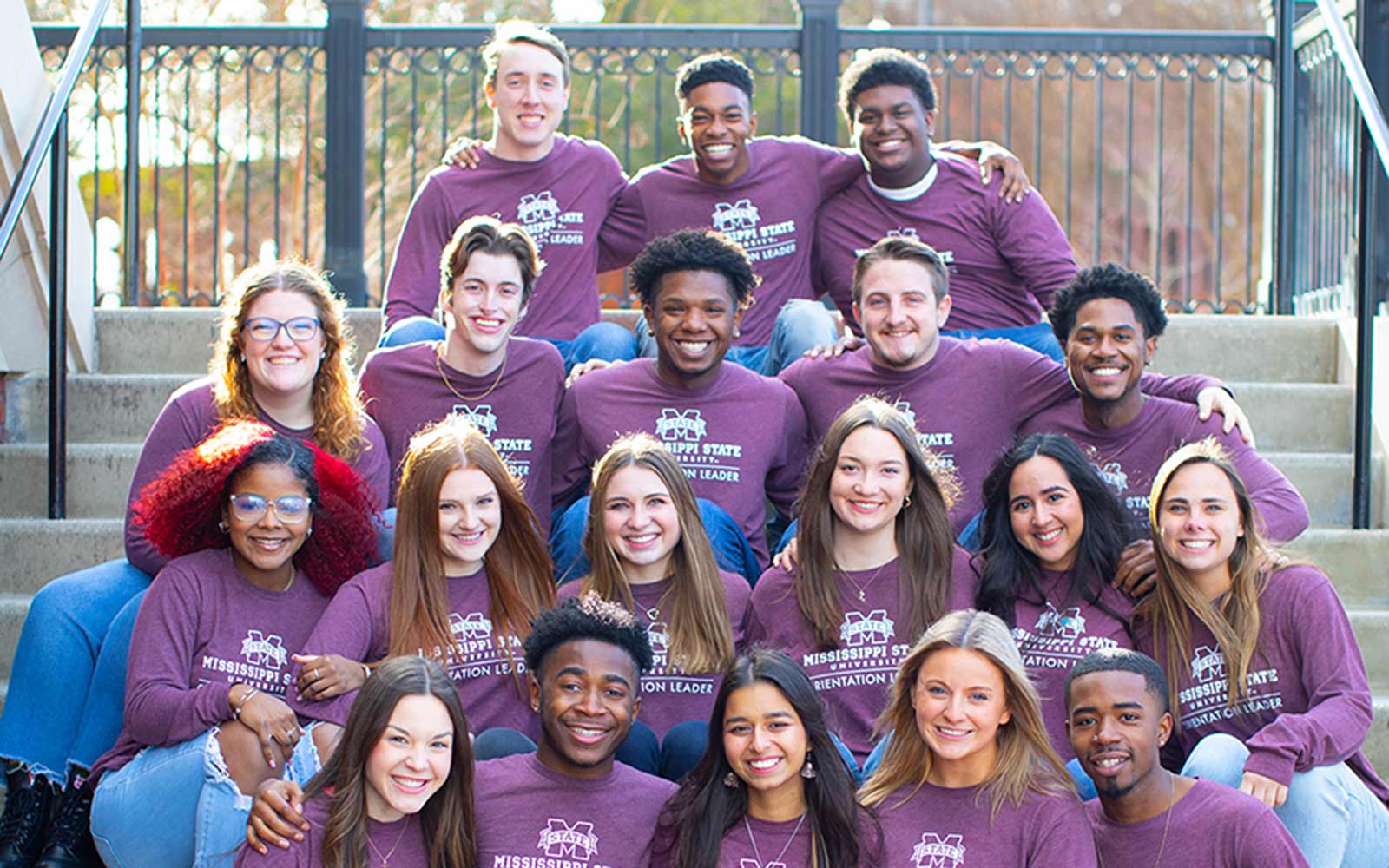 Contact: Cammie Hopkins
STARKVILLE, Miss.—Mississippi State recognizes 19 students from Mississippi, Alabama, Tennessee, North Carolina, Texas and India who are leading the university's orientation programs beginning next week.
In conjunction with the Office of Orientation and Events, MSU Orientation Officers provide assistance and share knowledge about the 144-year-old land-grant institution with incoming freshmen and college students. transfers – and their families – during each of the many information and registrations of the school year. sessions.
Selected from nearly 60 nominees, Guidance Leaders go through a rigorous selection process to earn this distinction. In preparation for orientation sessions and events, these leaders complete a focused course that prepares them to welcome new members of the Bulldog family to campus.
Students who have served this year include (by hometown):
BILOXI—Raegan Rushing, an industrial engineering major.
BYRAM—Jamarcus Sutton, a marketing and psychology major.
CANTON—Jacob Carter, communications graduate.
COLLIERVILLE, Tennessee—Dehn Basham, graduate in landscape architecture.
COLUMBIA, Tennessee—Emily Shand, junior industrial engineering student.
COLUMBUS—Carrington Davis, a junior primary education major.
DECATUR, Alabama—Grace Breuers, a marketing major.
FORT WORTH, Texas—Anna Schumacher, junior communications student.
GURGAON, India—Vyusti Yadav, junior in business administration and finance.
JACKSON—Titus Neyland, Computer Science graduate.
NETTLETON—Trey O'Neal, software engineering graduate.
RIPLEY—Omega Storey, a junior primary education major.
SALISBURY, North Carolina—Timothy Boyd, graduate in biological sciences.
SOUTHAVEN—Madison Beckham, graduate in educational psychology.
STARKVILLE—Camila Salazar, a biomedical engineering major.
TERRY—Obuchi Aga, a marketing major.
TUPELO—Kelan Traylor, a communications major; and Sara Frances Wolfe, a biochemistry major.
VICKSBURG—Nathan Mosley, junior graduate in biomedical engineering.
To learn more about this summer's orientation sessions and to register, visit MSU's Office of Admissions and Scholarships at admissions.msstate.edu/enrollment.
MSU is the main university in Mississippi, available online at www.msstate.edu.