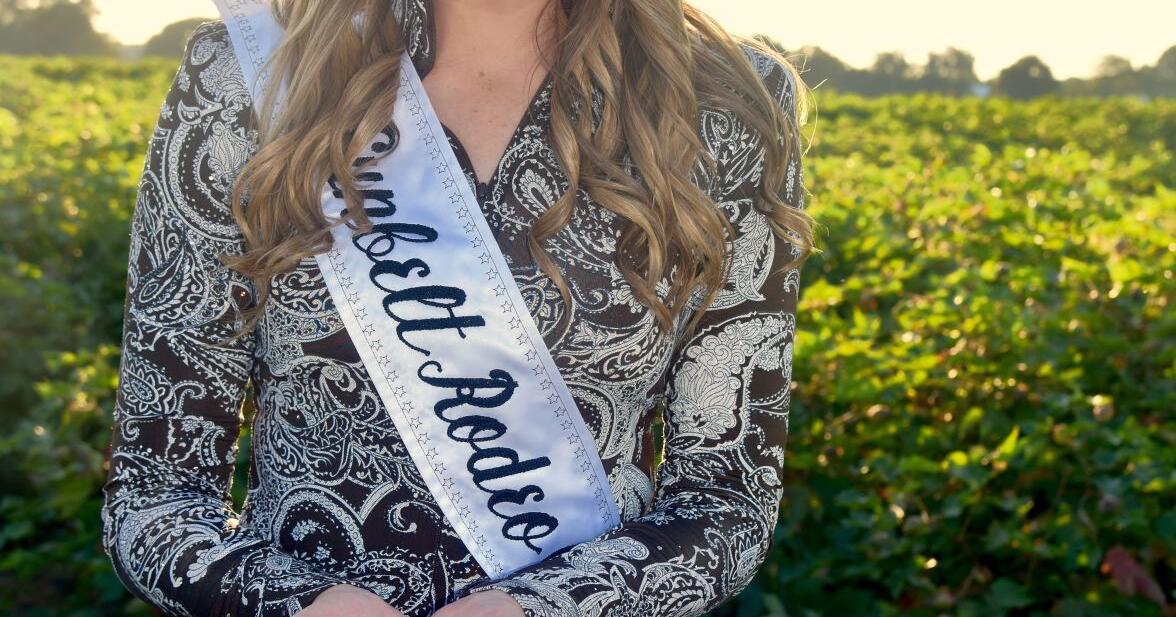 [ad_1]
On August 21, Morgan County Extension intern Moira Taber was crowned Queen of the Sunbelt Ag Expo 2021 rodeo in Moultrie, Georgia.
Almost three months before Spence Field was inundated with farming enthusiasts, vendors, and farming's greatest minds, the Sunbelt Expo Queen contest was held. Taber and 24 other girls traveled to Moultrie to compete for the various titles at the event.
Taber is a junior at the University of Georgia, pursuing a degree in Biological Sciences with a minor in Farm Business Management. Taber grew up in Idaho. She has been in Georgia for three years studying at the UGA College of Agriculture and Environmental Sciences.
His plan after college is to attend college to study animal science, and then complete a doctoral program in epidemiology. Her professional goal is to pursue a career in the study of animal pathology and disease transmission.
Taber is the president of the UGA Cattlemen's Association club. She is a member of the UGA Block and Bridle Association and co-chair of the rodeo committee.
Taber is also the AmeriCorps intern at the Morgan County Extension Office. She works alongside the 4-H agents and they focus on youth development. Outside of his professional and educational commitments, Taber enjoys riding and competing with his Morgan horses at cow and ranch horse versatility events.
The Sunbelt Ag Expo is an agricultural trade fair held at Spence Field in Moultrie. This annual event has more than 1,200 exhibitors showcasing the latest agricultural technologies.
The seven different age categories in the competition were Teeny Miss, Tiny Miss, Little Miss, Junior Miss, Princess and the overall title Miss Sunbelt Expo Rodeo Queen.
Competitors participated in a prepared public speech, interview, impromptu questions, modeling, appearance, personality and riding. Riding is a model that riders complete on horseback to demonstrate their skills as a rider.
Taber is now looking forward to representing the Sunbelt Exhibit at the Miss Rodeo USA Pageant at the International Professional Rodeo Finals, held in January in Oklahoma.
[ad_2]