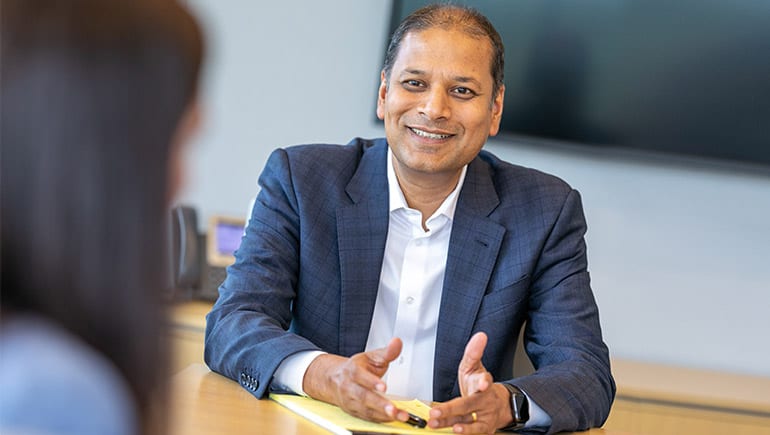 For the first time in nearly a decade, the FDA has approved a new type of checkpoint inhibitor to treat certain cancer patients.
The drug, developed by Bristol Myers Squibb and known as relatlimab, is approved for patients with metastatic melanoma or melanoma that cannot be treated with surgery. It is given in combination with Opdivo, Bristol's best-selling PD-1 inhibitor.
Marketed as Opdualog, the antibody combo will cost $27,389 per infusion. A Bristol spokesperson said the price is in line with other combination treatments for metastatic melanoma.
Relatlimab is notable because it has the same primary mechanism of action – known as checkpoint blockade – as successful CTLA-4 and PD-1 immunotherapies, such as Yervoy and Keytruda. But it attacks a new target on T lymphocytes, called Lag-3.
This is the first new checkpoint target to reach patients since the first PD-1 drugs were approved in 2014. Researchers hope this could be the start of a series of new immunotherapy targets that are improving responses and expanding the use of checkpoint therapies, though they caution that the field has faced more than its share of failures in recent years.
Like the two previous drug classes, relatlimab is designed to dampen the immune system, freeing it to attack tumors. Bristol Myers has shown it can do this in a pivotal trial of 714 patients with stage III and stage IV melanoma, notably without triggering any adverse side effects.
The study randomized patients to receive either a combination of Opdivo and relatlimab or Opdivo alone. Patients who received the combination took on average 10.4 months for their cancer to progress, compared with 4.6 months for Opdivo alone.
The progression data is similar to what researchers see when they combine Opdivo and Yervoy, Bristol Myers' CTLA-4 inhibitor, but this combination can be highly toxic, leaving oncologists to prescribe it only at a subset. set of patients.
Relatlimab, however, showed relatively few adverse events. The most common were elevated liver enzymes and fatigue, each occurring in just over 1% of patients.
This means oncologists can now prescribe Lag-3/PD-1 to patients who are too sick or unwilling to deal with the side effects of CTLA-4. Executives and other researchers warn, however, that they will need more and longer-term data before concluding that the Lag-3 combo is the new standard of care.
If future survival data for the Lag-3 combo resembles that of the CTLA-4 combo, it would strengthen "as a new standard of care for patients with previously untreated advanced melanoma," two British researchers wrote on the cancer in a New England Journal of Medicine editorial. "It is unlikely that there will be a head-to-head trial between the two combinations, as the difference in toxic effects is stark."
Bristol Myers is currently conducting additional trials testing Lag-3 in lung, colon and other cancers in hopes that it will prove effective there as well. However, some experts doubt that it proves effective in many other types of cancer, and companies developing rival Lag-3 drugs, such as Regeneron, have focused their efforts on skin cancer.
"My understanding from what has at least been made public is that there is no indication of a slam dunk, where you get the same kick in activity, as melanoma," Israel Lowy said. , Head of Oncology at Regeneron. Terminal News in January.
Miriam Merad, director of the Mount Sinai Institute for Precision Immunology, agreed, telling Endpoints at the time, "I think it's going to be very tumor-specific."