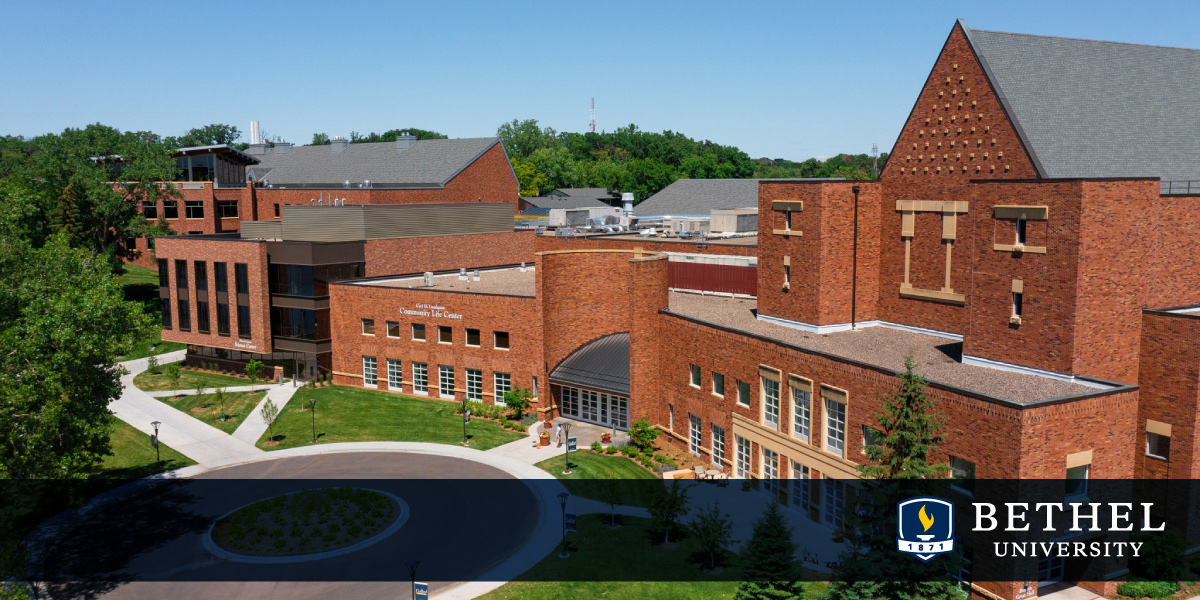 Family roots run deep for Eric Hull '07. These roots are linked to a passion for science, but even more so, they are linked to a legacy of love, respect and gratitude. Hull, a biochemistry and molecular biology graduate, and his wife Beth have chosen to do something tangible to recognize this legacy, donating funds to support a scholarship for returning biology/chemistry students in the spotlight. beloved grandparents of Hull.
Hull was particularly touched by his grandfather, Kermit Ericsson, who was a general surgeon and medical missionary in Ethiopia. "My grandfather is one of the nicest, most sincere people I know," Hull says. "No matter where you're from, what you look like, or how much money you have, my grandpa will show you love and respect."
Hull benefited from his grandfather's influence in many ways. His passion for science and medicine is reflected in Hull's career as a dentist with his own practice in Grand Rapids, Michigan. His grandfather's generosity helped fund Hull's education. "He and my grandmother have been incredibly generous with all of their grandchildren financially," Hull says. "I used their financial resources to help pay for my dental school application and interview process, as well as part of my dental school tuition." And more profoundly, Ericsson had an impact on his grandson's faith. "As I have always struggled with my faith – and I know I will always have questions until the day I die – my grandfather was a constant example of what a Christian should be and always led to God and Christianity," Hull said.
Hull's gratitude for these particular influences is reflected in the scholarship he and Beth decided to fund at Bethel. Like Ericsson himself, the funds will support science students and encourage them to pursue an education that seeks to integrate faith and science. Although Ericsson did not attend Bethel, the family has ties to Bethel dating back to his parents: his father Erik Harold Ericsson taught at Bethel Academy and his mother Naomi (Hultgren) Ericsson is a graduate.
Hull continued the family legacy in choosing Bethel, and he's candid about his reasons. "I've always been quiet, shy and shy," he explains. "Bethel was a safe environment for me. It was small, the people were nice, and most importantly for me, I got to know many of my teachers personally. Those relationships paid off when Hull did internships with pharmaceutical giant Pfizer. "During those summer internships, I was interacting with students from Harvard, the University of Michigan, Princeton, etc.," he says. "At first, I was very nervous about preparing for a small Christian liberal arts college. But Bethel prepared me well, for internships and later for dental school. The small environment where I could connect and build relationships with my teachers was great for me. »
Hull found Bethel to be a place where he was free to explore the intersection of science and faith, just as his grandfather molded him. "Scientific roots run deep in our family," he says. "I grew up in the church and there seem to be so many examples of people making Christianity and the Bible at odds with science. But for my faith, I need both. Bethel was a place where I learned to think critically about my faith and reconcile my faith with science.I am grateful for the education I received at Bethel and how it strengthened my faith.
Kermit Ericsson turns 92 this year, and that's just another reason for gratitude. "Part of the reason Beth and I wanted to start the scholarship now is because my grandfather would always be there for me to try to show him how much he meant to me," Hull said. "I am incredibly grateful for his example, his legacy, his love, and for the opportunities he has given me. And I hope this scholarship will financially help students who will benefit from Bethel's environment like me. He is important to us to give back in some way, and it's a way to give back while honoring the legacy of my grandparents.