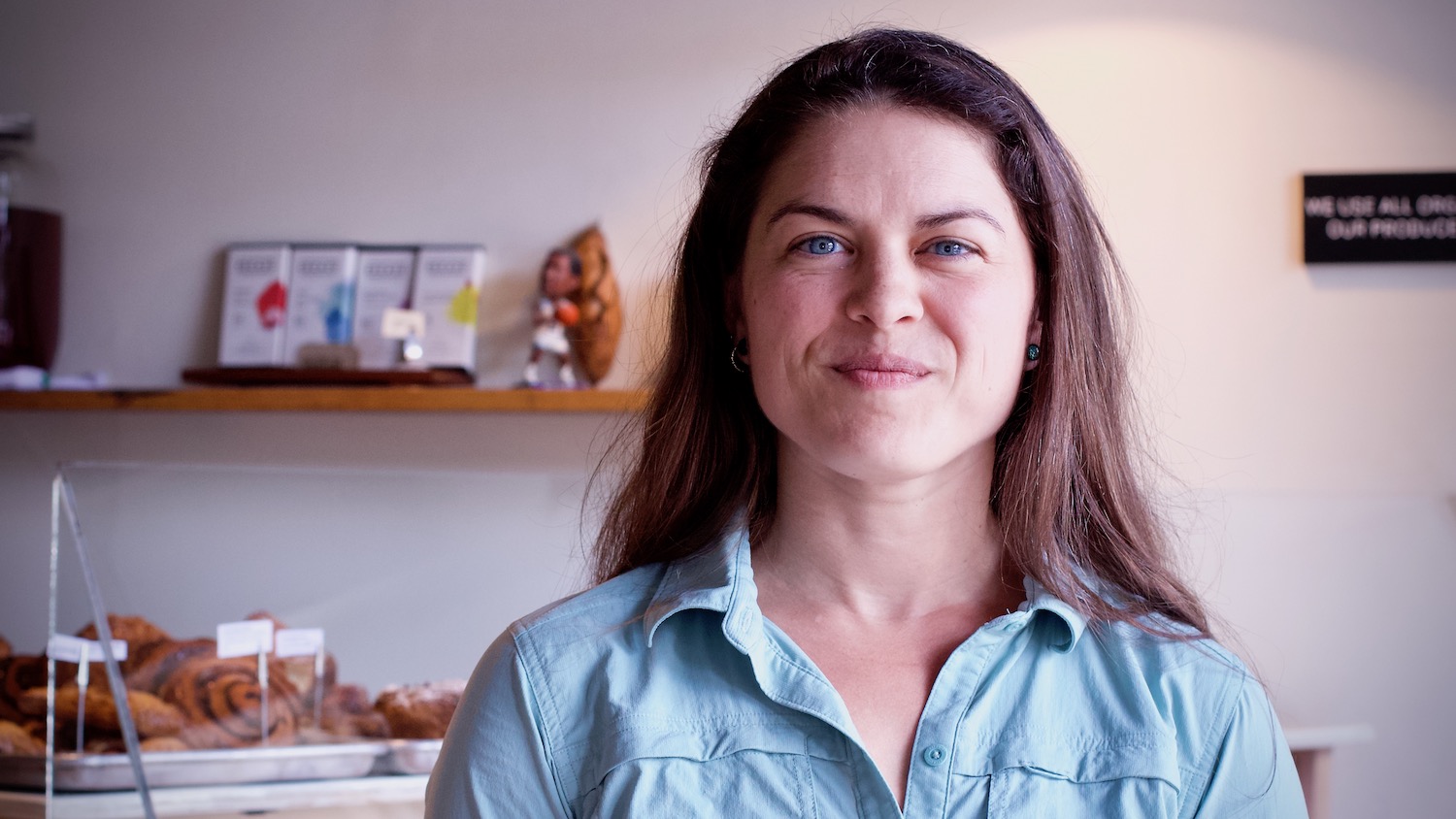 From an internship with Disney's Animal Kingdom, to lemurs, starter starters, to researching the gut microbiome of bears and other carnivores, Erin McKenney has a diverse set of experiences revolving around microbes.
"I love the constant humility that comes with studying microbes because they are unique cellular organisms and they determine everything we do, whether we're in a pandemic and we're all wearing masks because of a specific virus or whether we're transitioning diets or trying to optimize health," says McKenney, director of undergraduate programs and assistant professor in the Department of Applied Ecology. "It's amazing to me."
McKenney is also passionate about preparing her students for a bright future – whatever that may look like for them – and making sure they feel welcomed and valued in her classroom and at NC State.
"I try to teach key marketable skills so I know that I'm not only sharing the joy of learning with my students, but also helping to promote their success beyond my classroom," she says.
Move to North Carolina
After growing up in Indianapolis, McKenney moved to New Bern the summer before sixth grade when her father, who was in the Navy, was posted to a base in North Carolina.
"It's a long way from Indianapolis, but it's a nice place," McKenney says. "You can really go out and see nature. We loved North Carolina as a state with such a diversity of locations. You have the beach, you have the mountains. You have everything.
McKenney received her bachelor's degree in biology from UNC-Chapel Hill and originally planned to attend veterinary school. Instead, she pursued a six-month professional nutrition and research internship for Disney's Animal Kingdom.
A "Clock-Racing" internship leading to a Master's degree
For her internship, McKenney spent three days a week preparing carefully prepared meals to meet nutritional needs.
"We prepared all the diets so we could feed a thousand different animals at Disney's Animal Kingdom," says McKenney. "We tried to get them out at lunchtime. It was a clock race. I have become very good at estimating the weight of an apple in grams or kilograms.
McKenney also worked closely with Katie Sullivan and Eduardo Valdez, then-Chief Nutritionist at Disney's Animal Kingdom. This is where his passion for gut microbiomes grew. Sullivan went to NC State for her master's degree, and she recommended it as the next step in Erin's educational journey. After having a great meeting with Vivek Fellner, director of graduate programs in animal science, McKenney decided to pursue his master's degree at NC State.
"I went to this meeting assuming I was going to study cows, because he studies dairy nutrition," McKenney says. "And then he looked at my resume with all the exotic zoo work and wildlife rehabilitation from prep to vet school, and he said, 'Well, let's go for a comparative zoo project. Vivek really bet on me. He was amazing. He was always encouraging.
McKenney was co-advised by Melissa Merrill and did research with her over the summer, including Sanger sequencing (now considered the gold standard "old school" technology). McKenney prepared DNA libraries to study the gut microbiome in gorillas, baboons, chimpanzees and binturongs. McKenney also earned a minor in biotechnology, giving her hands-on experience with many different techniques.
"I gained a lot of tools and a lot of confidence through self-reliance and had amazing opportunities," McKenney says. "I had some really good experiences learning, 'What does it mean to be a scientist? ""
McKenney noticed that the animal science program was very active and tight, and that there was great diversity among the graduating students. She remains good friends with the other members of her cohort. The diverse students who attend NC State propel her passion as a faculty member at her alma mater.
Discover his passion for teaching
After earning her master's degree, she pursued her doctorate. at Duke University, studying the gut microbiomes of lemurs. She also began teaching at the North Carolina Governor's School, a program for gifted high school students. McKenney taught natural science for seven summers and served as department head for four summers.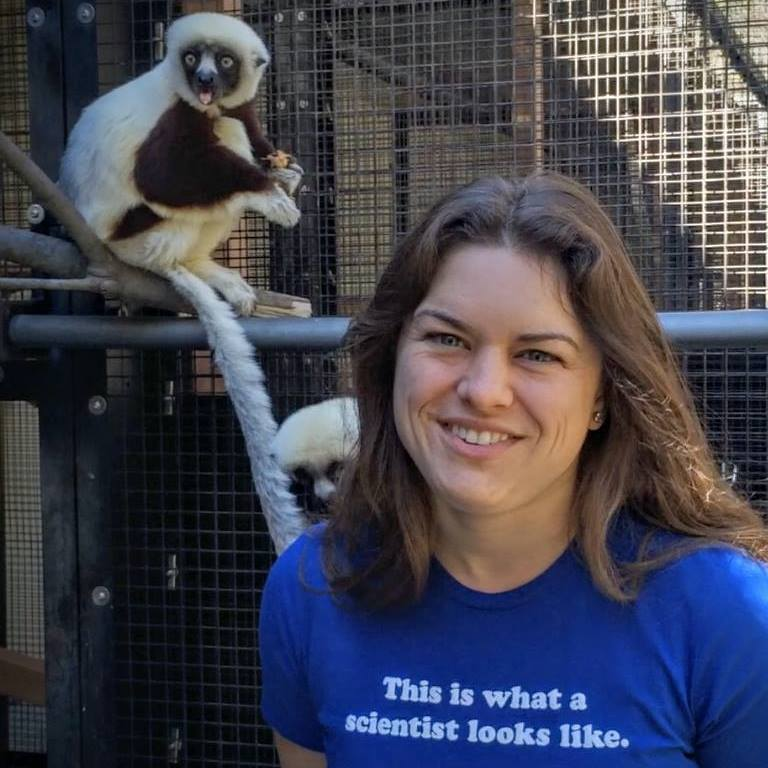 "It was really wild, but damn it, I love teaching," McKenney says. "I mean, it just opens up the world. Teaching informs my research in how I think about how I want to effectively communicate what we have found, because otherwise, to me, it makes no sense. And then my research certainly has an impact on my teaching.
McKenney returned to NC State as a postdoctoral researcher focusing on microbial ecology and education research with Rob Dunn and the Museum of Natural Sciences. As a postdoc, McKenney conducted scientific research characterizing the microbial community ecology of 500 starter cultures from 17 countries. She has also partnered with local schools and businesses to engage hundreds of students in authentic scientific research.
The importance of student differences
In 2019, McKenney joined the Department of Applied Ecology as a lecturer and academic coordinator, and in 2020 she was promoted to assistant professor and director of undergraduate programs. She teaches several courses to science and non-science students. McKenney emphasizes preparing its students for success by integrating professional development into all of its course designs.
She also strives to make everyone feel important in her classes and beyond.
"From day one in my class, you're important for everything that makes you unique," McKenney says. "It can be intimidating to show up to a big school and feel alone for one or more reasons, but all of these differences are hugely important and strengthen our whole community."