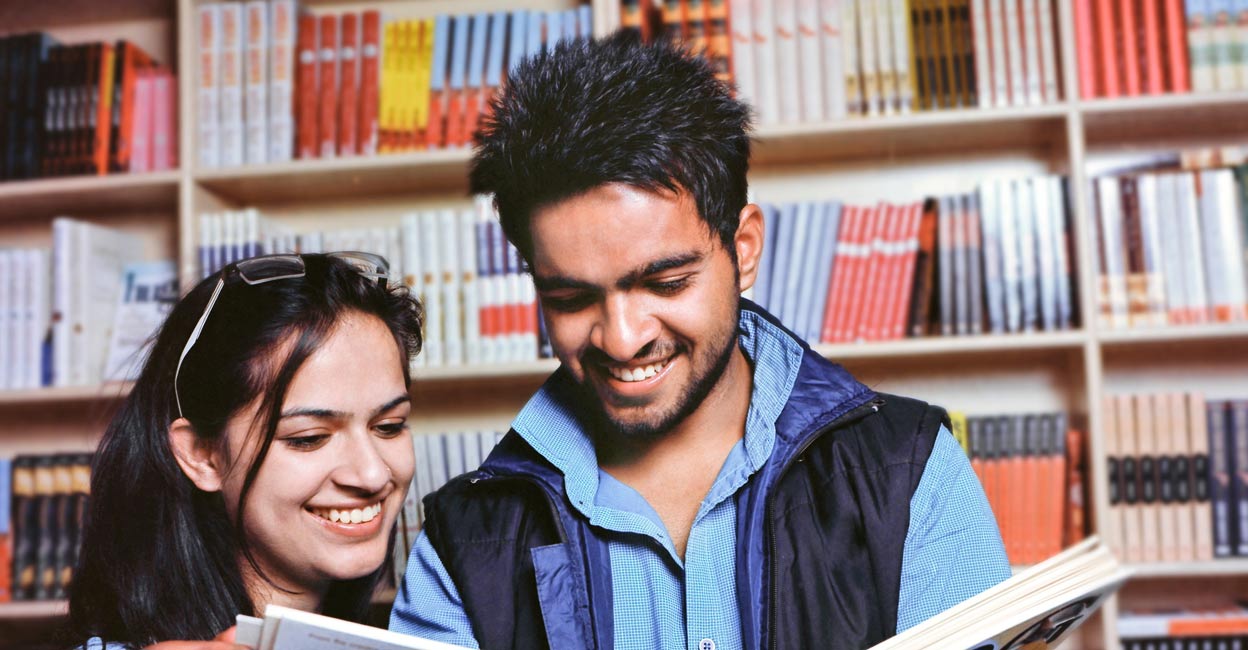 Applications are invited for admission into various programs at Cochin University of Science and Technology, known as CUSAT. Candidates can submit their application from February 8 to March 7.
The university offers unique courses and programs which are not usually available at other institutes. The computerized Common Admission Test (CAT) is scheduled for May 15, 16 and 17.
Details of the renewed pricing structure are available on the website. The previous method by which a candidate could have applied for any number of courses for a specific amount is revoked.
New courses
The new courses offered are a 5-year Master's in Bio-Ethics and MTech-Defence Technologies/Civil Engineering-Structure.
For more details, visit admissions.cusat.ac.in. The application guidelines appear on pages 10 to 14 of the prospectus.
Offline apps
Offline applications are only possible for doctoral, diploma, certificate and post-doctoral programs. Applicants should obtain the forms from the respective departments and then complete them according to the guidelines published in the prospectus.
Four modes of admission
* The University Conducted Common Online Admission Test (CUSAT-CAT)
* Departmental admission test (DAT) for doctoral, post-doctoral, diploma and certification training.
* BTech Side Entry (LET)
*For MBA admission, one of the IIM-CAT/CMAT/K-MAT eligibility is mandatory.
Reservation available
Reservations are available for various backward communities, economically weaker sections, people with disabilities and transgender people. The scheduled castes/tribes in Kerala only require passing grades to apply for almost any course.
Applicants from backward communities classified as non-creamy layer will achieve 5% relaxation in the minimum marks. If the applicant has a GATE score, they will be granted a 5% cutoff score relaxation in the admission test.
Dates to remember
Online application (UG, PG): until March 7; March 14 with late fees (Phd, MTech, diploma are not included)
Online fee payment: March 15
MTech online registration: April 21 (until April 30 with late fees)
Departmental application (doctoral and degree programs in different schools and departments): April 30
Registration fees
Previously, candidates could apply for any number of courses by paying only a specific amount. However, this method is no longer in effect now.
Here are the registration fees for various courses and programs:
Up to two test codes: Rs 1,100 (Rs 500 for SC/ST in Kerala)
For each test code, if applications are submitted for more than two: Rs 500 (Rs 250 for SC/ST in Kerala)
The courses have been divided into 20 codes on the basis of the selection test (see prospectus page number 52, 53). The applicant could get an idea of ​​the application fee structure from the prospectus. The test codes and the respective fee amount would be displayed at the time of online application.
Candidates for MTech and MBA courses do not have to pay any additional fees as they do not need to take the CUSAT test.
Children of Indian People Working in the Gulf (CGW) must pay Rs 6,100 for two test codes; however, those from SC/ST communities in this category only need to pay Rs 5500.
Rs 500 must be paid for each additional test code, if applicants wish to apply for more than two. It's Rs 250 for the SC/ST.
Those who are not in the CGW category have to pay an additional Rs 5,000 if applying for an NRI seat. Meanwhile, the application fee is Rs 100, payable as an on-demand draft (Rs 50 for SC/ST) for postdoctoral fellowship, diploma and certificate programs.
Exam centers
The entrance test for the undergraduate/5-year MSc programs would be held in all district centers in Kerala as well as cities like Coimbatore, Bengaluru, Mangaluru, Chennai, Delhi and Mumbai. There are testing centers in every district of the state for postgraduate, LLB, LLM, and side entry programs.
Main programs
BTech – Civil, mechanical, electrical and electronics, electronics and communication, computer science, computer science, fire safety and engineering, naval architecture and shipbuilding, polymer science, instrumentation and control, marine engineering.
Integrated MSc in 5 years – Photonics, Computer Science (Artificial Intelligence and Data Science), Maths, Physics, Chemistry, Statistics, Biological Sciences.
5 years BBA, LLB Honours/ BCom LLB Honours.
BVoc 3 years: Business Process and Data Analytics.
BTech Lateral Entry: 6 semesters – various schools; for holders of a 3-year diploma.
Master 2: Maths, Physics, Chemistry, Statistics, Computer Science (Artificial Intelligence), Computer Science (Data Science), Forensic Science, Electronic Science, Hydrochemistry, Oceanography, Marine Geology, Marine Geophysics, Meteorology, Environmental Science and Technology, Biotechnology , microbiology, marine biology, industrial fishing, econometrics and financial technology.
Master of Fisheries Science in Seafood Safety and Trade.
MVoc: Development of mobile phone applications/Consulting in technology and management.
MCA
MA: Applied Economics, Hindi
MBA (full-time/part-time)
3 year LLB
2-year LLM (IP/IPR) – different entry requirement
Integrated 5-year LLM – Doctorate
Master in Bio-Ethics
MTech: 16 schools (including the last course on defense technologies)
Doctoral and post-doctoral scholarships: various schools.
1-year diploma/certificate programs: French/Japanese/German/Communicative English/Translation, Hindi Journalism and IT/Intellectual Property Rights.
Time-limited programs: French/Japanese/German/communicative English/Arabic/communicative Hindi.
Higher Certificate: Medical Law, Clinical Research, Bio-Ethics
Apart from the main campus in Kalamassery, CUSAT has centers in Kochi Lakeside and Pulinkunnu as well. Additionally, applicants can pursue doctoral programs at university-accredited centers.
Additional information
Applicants who do not have a GATE score must qualify for the respective department's tests.
Selection to MTech Marine Technology is based on the rank achieved by the candidate in the National Graduate Aptitude Test in Biotechnology (GAT-B) (www.rcb.res.in/GATB); however, the GATE score would not be considered.
Admission into BTech Marine Engineering would be based on the rank obtained in the entrance test organized by the Indian Maritime University (www.imu.edu.in)
Phone: 0484-2577100, admissions@cusat.ac.in