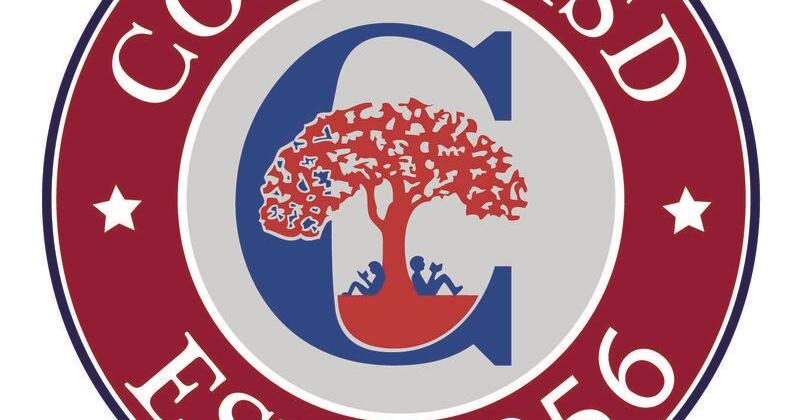 Smithson Valley High School's class of 2022 has a new valedictorian.
In the days following the high school graduation ceremony held on May 28, it was found that a miscalculation by the school meant that the salutatorian was in fact supposed to be named valedictorian.
In light of the recent change, Comal ISD announced that Smithson Valley High School graduate Ava Roat has been declared the school's new valedictorian for the class of 2022.
After informing Roat of the miscalculation, district administrators issued an apology to the former Salutatorian from her class of 706 students, according to a press release from CISD.
"Ava has distinguished herself as valedictorian of Smithson Valley High School," said CISD Acting Superintendent Mandy Epley. "The rank calculation has been corrected to reflect that she is indeed the highest ranked graduate of Smithson Valley High School."
While Roat was able to serve as a salutatorian at the graduation ceremony, which allowed her to give a public speech, the misplaced secondary title left her without some of the scholarships given to top senior graduates, who promise to pay first-year tuition, according to the teenager's mother, Julie Roat.
"I was kind of told all my life that if I jumped through that hoop, or got that grade, or got perfect grades on standardized tests, I would get scholarships," said Ava Roat. "Finding out that your work has come to fruition in a way that really has a financial impact and that I can no longer use this scholarship because I was forced to give it up (it's disheartening)."
The school district calculates official school rankings twice a year — once in January and again in June after the second semester ends, according to director of student counseling and support Curtis Herring.
After calculating Roat's class in her penultimate semester, she was ranked second in her class, and after the school's unofficial final semester ranking calculation, which was done by hand, the Roat's position remained the same.
The error was discovered during the school's final class ranking calculations, which follow the graduation ceremony, and it was discovered that Roat was in fact the school's valedictorian for the class of 2022. 'school.
"It kind of felt like all my hard work meant nothing, because I had worked hard for that goal for the majority of my studies, and then, unfortunately, not being able to have that recognition on graduation day. graduation, it felt like it was the only day that mattered," Roat said.
Throughout her high school career, she maintained a 4.0 GPA each semester and was named the College Board National Merit Scholars and National Rural and Small Town Recognition Scholars.
"I've always been academically motivated," Roat said. "I look to my parents who modeled the value of hard work. I never want to settle for anything but the best I can give.
Roat's drive and determination extends to extracurricular activities – including student organizations such as Humans of SV, Key Club, National Honor Society, Spanish Club and Students United for Respect and Equality.
Throughout her time in several of these clubs, she held important leadership positions, which gave her the opportunity to serve the campus and the community in several service projects.
The recent graduate participated in an on-campus recycling program through Humans of SV, which required Roat to sort through trash to collect recycling around the school on a weekly basis for two years.
Another service project was through the Key Club, where she helped organize a diaper drive for St. Jude Children's Hospital, and students collected baby products for hospital patients. , and have multiplied their fundraising efforts over the years.
"Being involved in student organizations on campus," Roat said. "(It) gives you a sense of community. Being on such a large campus, these organizations provide you with the opportunity to gain a sense of purpose.
Roat has earned over 60 hours of college credit through advanced internships and dual-credit courses while working part-time in the restaurant industry and volunteering in the community. She plans to attend Baylor University in the fall where she will major in biology and Spanish, and later earn a medical degree.