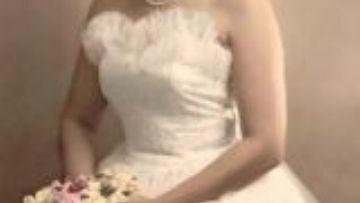 [ad_1]
Always taking care of her family's needs first, she also found time for other adventures. She was active in her church, Petroleum Wives, DAR, Little League, Girl Scouts and many other organizations. Need help… there was Barbara. His passions were bridge, knitting, genealogy, cross stitch, collecting antiques and bowling. Barbara was passionate about sports. Win or lose, she loved her Red Sox and Celtics. Most of all, Barbara loved being with people and just talking to them. She made friends everywhere she went.
Family was everything to Barbara. She was devoted to Eric for 66 years of marriage before Eric passed away and took great pride in raising two children, Jan and Brad. She cherished her time with her four grandchildren and three great grandchildren.
Barbara lived a life full of passion and devoted all of her love and being to her family. It was a life well lived.
Barbara is predeceased by her husband. She is survived by her daughter, Jan Thompson of Kennewick, Washington; her son, Braden (Allison) of Edmond, Oklahoma; grandchildren Chad Nicley of Kennewick, Cari Tobias (Gerald) of Pasco, Washington, Hunter Thompson of Los Angeles, Logan Thompson of Edmond; three great-grandchildren (Owen, Carter and Ashton); and angelic friend Lori Kraft and her family, who were essential to Barbara's end-of-life care and well-being.
A funeral service will be held at 10 a.m. on Friday July 30 at the Yellowstone Valley Memorial Park.
[ad_2]