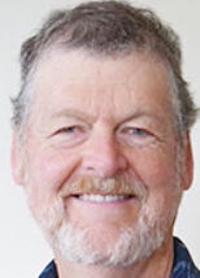 [ad_1]
Field biologist and resident ornithologist Mike Denny will give a presentation on "Bird Migration Across Walla Walla County" for the Blue Mountain Audubon Society at 7 p.m. on Thursday, October 21 at Olin Hall, Room 129, on the campus of the Whitman College.
Denny graduated from Walla Walla University. He was a field biologist for the US Forest Service and a riparian restoration coordinator for the Walla Walla County and Pomeroy Conservation Districts.
More recently, Denny and photographer Daniel Biggs produced a multi-series program, "The Secret Life of the Desert", for Blue Mountain Television.
Cornell University states that "an average of 4 billion birds each fall move south from Canada to the United States. At the same time, an additional 4.7 billion birds leave the United States across the border. south, towards the tropics ".
Scott Weidensaul, author of "Living on the Wind: Across the Hemisphere with Migratory Birds," says, "Bird migration is the only truly unifying natural phenomenon in the world, bringing continents together in a way that even large weather systems cannot. fail to do. "
But closer to home, what's going on in our own backyard? In this presentation, Mike Denny will share what is happening in Walla Walla County as the birds take part in this annual phenomenon.
Note: If necessary, the program will run through Zoom. An in-person program requires proof of COVID-19 vaccination; either the certificate or a photo of it. check out the Blue Mountain Audubon Society, individual email updates and the BMAS Facebook page for any presentation changes up to and including October 21.
[ad_2]