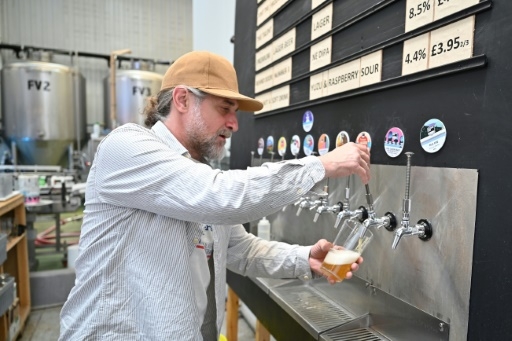 Sixty UK businesses will carry out a six-month trial of a four-day working week to help businesses cut working hours without cutting wages or sacrificing revenue.
Such trials have been conducted in Spain, Iceland, the United States and Canada and are expected to take place in Australia and New Zealand in August.
According to Alex Soojung-Kim Pang, program manager of 4 Day Week Global, the campaign organization behind the trial, it will give companies more time to overcome difficulties, experiment with new processes and collect data. .
According to Pang, smaller companies should find it easier to adapt because they can more easily make big changes.
Pressure Drop, which is located in Tottenham Hale, hopes the trial will not only improve their employees' productivity, but also their well-being.
This will also help reduce their carbon footprint.
Another trial participant, the Royal Society of Biology, said it wanted to give staff "greater authority over their time and work routines".
The two expect a shortened working week to help them retain staff at a time when UK businesses are facing major labor shortages and a record 1.3 million workers. 'Jobs.
Unilever was able to experiment with a shortened working week for its 81 workers in New Zealand because there is no production at the Auckland office and all employees work in sales or marketing.
The service industry is vital to the UK economy, accounting for 80% of the country's GDP.
However, this is more difficult in sectors such as retail, food and beverage, healthcare and education.
The most difficult task will be figuring out how to quantify productivity, especially in an economy where most work is qualitative rather than quantitative.