[ad_1]
A federal initiative aimed at recruiting and supervising STEM students from under-represented backgrounds towards pursuing a career in biomedical research awarded the University of Hawaii in Manoa a grant of $ 2 million over five years.
National institutes of health "Optimizing access to research careers" (MARC) the grant will allow EUH Mānoa Faculty of the College of Natural Sciences, College of Tropical Agriculture and Human Resources, John A. Burns School of Medicine (JABSOM), Pacific Biosciences Research Center, EUH Cancer Center and the School of Ocean and Earth Sciences and Technologies to select 30 (six per year) undergraduate students in their junior or senior years to enroll in a two-year program MARC @ UHM program which matches interns with research mentors.
The mission of MARC @ UHM is to provide paid training in biological research to a diverse group of students including Hawaiian / Part Hawaiian, other Pacific Islanders (Samoan, Tongan, Micronesian, Guamanian / Chamorro, Mixed Pacific Islander), Filipino, Latino , African Americans; Under-represented Asians (eg Cambodians, Vietnamese, Laotians); those from disadvantaged backgrounds, including low socio-economic and residents of peripheral rural islands; and students with visible and invisible disabilities.
Fight against inequalities through training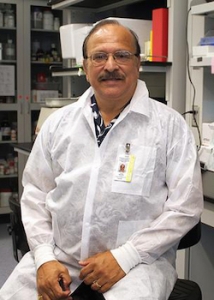 According to Chronicle of higher education, undergraduate student body and faculty from EUH Mānoa is the most diverse in the country, but inequalities persist. Only 8.5% of doctoral students in STEM-programs related to EUH The Mānoa come from under-represented backgrounds. In addition, a considerable number of these students do not apply to STEM-Doctoral programs linked to UH. As a result, their cultures have little involvement in our country's workforce. This program aims to increase their number in scientific research.
Participating in MARC @ UHM are more than 25 professors of Mānoa and 10 professors in other institutions. They represent diverse origins in terms of ethnicity, age, sex and rank.
Acting as the principal investigator on the grant is Vivek R. Nerurkar, professor and president of the JABSOM Department of Tropical Medicine, Medical Microbiology and Pharmacology.
"The main outcome measure will be the number of trainees graduating from the BA / BS in four years who move on to research-intensive graduate programs," Nerurkar said. "Thus, MARC @ UHM seeks to increase the number of under-represented citizens of Hawaii who are transitioning into research careers and to bring their diverse cultural backgrounds, life experiences, ideas and interests to biomedical research. "
Safer MARC @ UHM
Goals:
Enroll six students each year in their first or final year of college and teach them to identify important research questions, design and conduct rigorous and repeatable experiments, and analyze data and interpret results
Offer each intern four semesters of paid and supervised research and a summer research experience
Develop the skills that interns need to be competitive in graduate studies and in careers as research professionals
Help each intern apply for at least five graduate programs at the start of the final year
The two years MARC @ UHM program for juniors and seniors begins with a summer workshop, which includes a two-credit course each semester designed specifically for MARC trainees, four semesters of supervised research, a summer research experience (i.e. EUH Mānoa or working with a collaborator of their UH mentor on an external site), a short workshop, attend an annual national meeting and present their research at professional meetings.
The deadline to apply is October 8. Students who meet the qualifications may apply here. All questions regarding the MARC @ UHM application process or program can be directed to uhm-marc@lists.hawaii.edu.
This is an example of EUH Mānoa's goal of Improve student success (PDF), and Research Excellence: Advancing the Business of Research and Creative Work (PDF), two of the four objectives identified in the Strategic plan 2015–25 (PDF), updated in December 2020.
[ad_2]