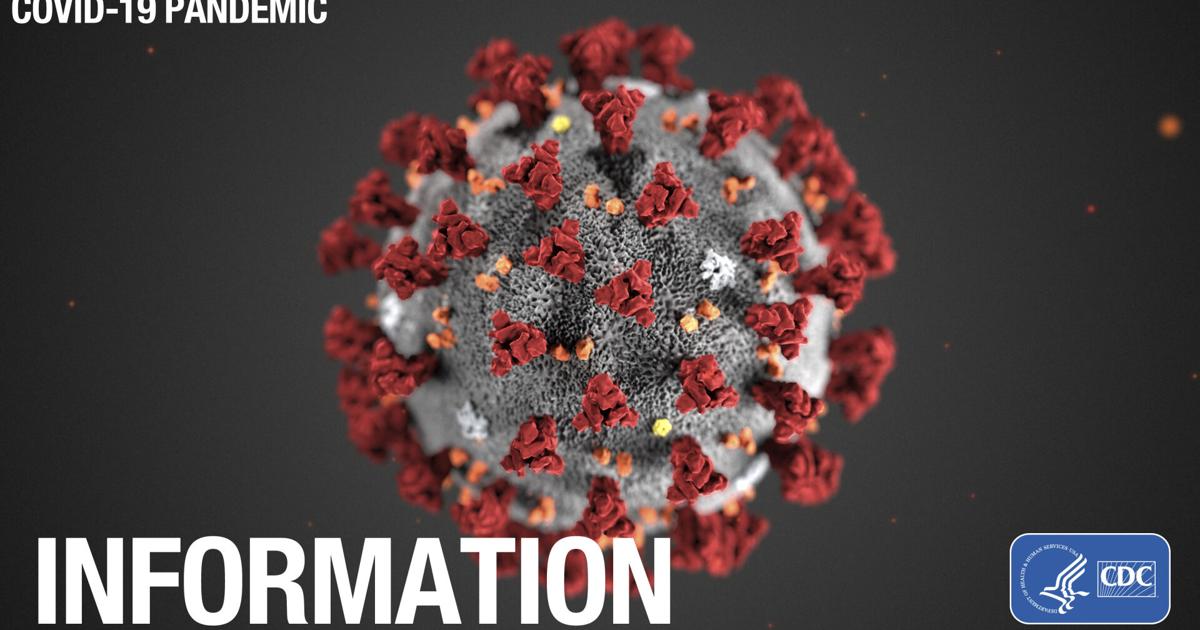 The Daviess County Health Department is preparing to begin offering COVID vaccines to young children. Health Department Administrator Kellie Streeter told Daviess County Council that the state health department will begin providing vaccine doses to smaller Hoosiers in the coming weeks.
"The Indiana Department of Health told us they expected to receive 40,000 doses of the vaccine for children 6 months to 4 years old," Streeter said. "They informed us that they will start distributing this vaccine to us in a few weeks."
The announcement comes as Daviess County, like the rest of Indiana, continues to battle COVID. The county remains "red" on the state Department of Health map, meaning it is still a place where the disease is spreading.
"We're seeing improvements in the numbers," Streeter said. "Test requests and positive cases have decreased."
The decline is not due to the vaccination rate which is at 37%.
"The number of fully immunized people in Daviess County has barely budged in the past few weeks," Streeter said. "We have a significant population that will not receive a COVID vaccine."
Streeter points out that while 48% of Washington's population is fully immunized, the numbers in the eastern part of the county are 19%.
"It's a combination of vaccine hesitancy and religious objection in this area," she said.
During the meeting, the county council appropriated $108,576 in immunization administration fees to the health department to continue the immunization effort.
"That's the money we collected from insurance for vaccinations," Streeter said. "Now we will use it for additional supplies and personnel to continue providing vaccinations and services."
The council also earmarked $35,138 from a state grant to the health department to continue COVID vaccination efforts.
"The people in the health department are working hard and have done a terrific job during this pandemic," Daviess County Council Chairman Matt Meredith said. "We've had a ton of people infected with the omicron variant. Hopefully this push has peaked and things will get better.
This ray of hope, however, began to come with a bit of skepticism.
"It looks like we're coming to the end of this wave," Streeter said. "But now it feels like there's probably a new variant on the horizon."
In other council business, Sarah Brackney, the newly hired agriculture and natural resources educator from Purdue County Extension Daviess, was featured. Brackney is from Sullivan County. She and her husband moved to the Montgomery area seven years ago. She has a background in biology and psychology, has worked with MNR on aquaculture and has operated her own small mushroom farm.
Council approved a $1,400 bi-weekly wage adjustment for a second assistant in the county assessor's office. They also approved an additional credit of $39,576 to the county attorney for salary and benefits.
"The way it's presented, it looks like more money than before, but it really isn't," Meredith said. "We pay more for a retainer, but it balances out because we shouldn't be hit with so many billable hours from people asking the lawyer questions. This is the method that many counties use and it is more transparent.
The council also agreed to have regular joint meetings with the county commissioners. Meetings will be held on the second Tuesday of each term. On these days, the commissioners will meet, followed by the regular council meeting, and then the joint meeting will take place.
"I think that's a good thing," Council Member Mike Myers said. "The joint meeting helps us all stay on the same page on county business."